The Northern Periphery team came across this very good article by Canadian Based WeShine on supporting local and online stores. We are fortunate to have been given permission to publish this for the benefits of our readers. We hope you enjoy reading it as much as we did!
Local businesses have always had it hard, struggling to get enough patrons and increase sales. Even if you're a retailer with their own stall on the block or an online store that you're trying to drive traffic to, it's like a battle from day in and day out.
The COVID-19 pandemic made those hardships even more evident, with people having little to spend and being hesitant to shell out cash. If bigger and more established businesses had reported losses, what more of local shops like yours? Local shops that are just trying to make a living and get by?
Whether it's the coffee shop that's just a waltz away from your home or the furniture store that's posting and selling their catalogue on a digital marketplace, it's important to give support. The act of shopping local has been praised ever since the locals have begun, and for good reason.
Here are some perks of the practice:
Supporting The Community
Local businesses earn significantly less money as it is, and the pandemic has probably depleted any funds that owners have set aside to sustain it. As long as their doors are open, and the online shop is accepting orders, be sure to give out your support when you can.
Times are tight, but keep in mind that these local businesses are probably spearheaded by the people in your community. It could be your next-door neighbour or some youth from another block. Either way, you never know your purchase is helping locally.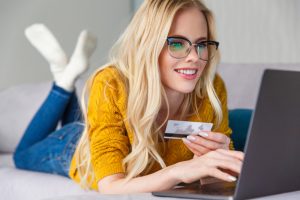 What About Online Purchases?
In these times, it only makes sense to try your best to support ecommerce stores that are from the local community you are from or at least in your province or country. You will be surprised at how many awesome local stores there are in your area.
WeShine was created in the midst of the pandemic and assisted many customers with everyday items and the personal care items they needed during lockdowns. The support from the local community was amazing!
Investing In A Give and Take
If you're running a local shop yourself, consider your support as an investment in creating a relationship with others. The industry can be harsh for many small businesses, and it's important to have each other's back in the local scene.
Local businesses that build a great working relationship and reputation with other local businesses through patronage can guarantee support for one another. Whether it's companies of a different nature and so on, recommendations and partnerships can be great promo tools.
Stimulating The Economy
Although we can see the detrimental effects of the pandemic on the national economy, the local economy is also trying to get back up on its feet. Many local banks and credit unions solely operate on loans to the locals and small businesses in that area, after all.
By getting the economy stimulated and back on track, it can have a better effect on incomes and financial growth in the long term. Doing your part and giving support can turn into a butterfly effect that helps uplift the community as a whole.
Give Yourself Rewards
At the end of the day, you will be helping both a local business owner and yourself. Getting a treat and taking a break in these times isn't something you should be frowned upon or ashamed of. Doing so every once in a while might just be the personal boost you need.
Conclusion
Reading these benefits should help you feel a little more convinced about lending a helping hand to others, whether it's for their own sake or your own. It can be empowering and gratifying to know that you did what you could to help out the local community you live in.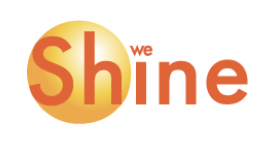 WeShine is a Canadian online retailer that specializes in everyday personal care items, hygiene products, beauty care products, skin cleansers and a lot more, offering something for everyone.
They are proud to offer a curated product line of items that they feel deserve to be in the most discerning customers' home. Their product experts have come together for one reason, to offer Canada the best prices on the items that customers look for online but often have a hard time finding them for great prices. They do not sell every product in the world, just the ones that deserve shopper's attention and, where possible, support Canadian companies and brands.
WeShine understands that security is essential when buying online. They have a Safe Shopping Guarantee and have created one of the safest online shopping environments possible. Their checkout process is 100% secure, and they only ship via trusted partners with tracking numbers. They pride themselves on filling all orders accurately and quickly and offer a 14-day return policy for product in its unopened original packaging. Learn more about WeShine and their comprehensive range of everyday personal care items, hygiene products, beauty care products here: https://weshine.ca/