WeShine is Canada's leading online health & wellness store for the ease of shopping for everyday personal care items. They are a trusted ecommerce store specializing in over-the-counter items, beauty products, cleansers and a lot more with something for everyone.They have given us permission to publish for our readers their very good article on what daily vitamins to take during the covid-19 pandemic. We hope you enjoy it as mush as we did.
Daily Vitamins to Take During the COVID-19 Pandemic
There's no denying that the COVID-19 pandemic that started in 2019 has continued to shake the lives of billions of people. Seeing as this virus isn't stopping anytime soon, we must work to ensure that our bodies stay at their healthiest so they can fight all these COVID-19 variants.
Immune support plays a huge role in COVID protection. And with that, the best way to improve your immune health is by having a healthy diet and by taking vitamins and supplements, like vitamin C, vitamin D, zinc, and even melatonin.
Although there isn't much proof that these could help mitigate COVID-19, it doesn't show benefits in helping the situation; that's why it's still worth keeping in mind.
The Different Vitamins You Should Consider Taking:
Zinc
Zinc is an important nutrient that boosts your immune function, which is needed during this pandemic. Its role is to improve antibody and white blood cell production to help fight infections, and when you have zinc deficiency, you increase inflammation and the production of needed antibodies.
Not to mention, when you take high-dose zinc, you can reduce the duration of certain symptoms, such as the common cold. However, even if there are no clear benefits for lower respiratory tract infections like COVID-19, it does play a big role in immune function, which decreases coronavirus replication. Because of this, the medical sector is currently investigating zinc for COVID-19 treatment.
Vitamin D
Older adults, those who lack sun exposure, or those who use corticosteroids often have lower vitamin D concentrations in their bodies. And with that, you should know that vitamin D deficiency is often associated with a higher incidence of acute respiratory infections.
That's why vitamin D is often linked with seasonal influenza as well. Since this has yet to be studied further by researchers, it's still highly recommended to take vitamin D to reduce your risk for respiratory infections.
Vitamin C
There's no doubt that vitamin C has a big impact on our immune system as it acts as an antioxidant that helps fight infections. Based on a study done with birds, it showed that vitamin C could protect these creatures from an avian coronavirus infection.
On the other hand, in human trials, vitamin C helped decrease the potency of viral respiratory infections and pneumonia.
N-acetylcysteine
N-acetylcysteine is transformed into glutathione, an antioxidant that depletes due to oxidative stress or systemic inflammation. When administered in vitro or in vivo, this leads to an anti-inflammatory and antioxidant effect that targets pulmonary diseases, such as viral pneumonia and acute respiratory distress.
Since COVID-19 patients have evidence of systemic inflammation and often suffer from complications in their respiratory system, systemic or aerosolized N-acetylcysteine can be beneficial for some COVID-19 patients.
Although there are no studies that prove N-acetylcysteine to prevent COVID-19, taking this, however, can improve the outcome of some COVID-19 patients.
The Bottom Line: Taking the Right Nutrients and Vitamins Daily Can Help Prevent Bad Cases of COVID-19
Seeing as COVID-19 is relatively new and there are still different types of variants present, there is still no concrete cure that could help stop the spread of the virus. With that, you must take the proper steps to protect your body and support your immune health, so your body is strong enough to find this virus.
Of course, it's always best to speak to medical professionals before you change your daily medical routine to avoid any risks and harmful medical reactions.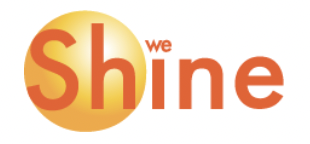 To learn more about WeShine, visit their website here: https://weshine.ca/
WeShine is proud to offer a curated product line of items that they feel deserve to be in the most discerning customers' home. Their product experts have come together for one reason, to offer Canada the best prices on the items that customers look for online but often have a hard time finding them for great prices. They do not sell every product in the world, just the ones that deserve shopper's attention and, where possible, support Canadian companies and brands.
WeShine understands that security is essential when buying online. They have a Safe Shopping Guarantee and have created one of the safest online shopping environments possible. Their checkout process is 100% secure, and they only ship via trusted partners with tracking numbers. They pride themselves on filling all orders accurately and quickly and offer a 14-day return policy for product in its unopened original packaging.