THE NEW CLUB MED BALI UNVEILED
Club Med Bali is a dream destination and haven for families and couples to bond, relax, and discover the cultural allure of Bali

Club Med Bali, a popular destination for family holiday-goers, has completed a full renovation project of the resort, and has relaunched as the perfect location for a Family, Wellness & Cultural holiday in 2017.
Located in the serene and peaceful Nusa Dua, the unique and inimitable Premium All-inclusive resort will offer a newly improved range of plentiful activities for guests from all ages and walks of life.
"Must-try Experiences" for Exceptional Family Moments
A holistic holiday in breathtaking nature for all members of the family, the new Club Med Bali is designed with "Must-try Experiences" to inspire lifelong learning, appreciation for different cultures, a calm and collected state of mind and develop priceless memories with loved ones.
"A key trend of the travel industry; more travelers are seeking unique experiences during their holidays, be it a cultural immersion or an offbeat wellness retreat," shared Mr. Henri Giscard d'Estaing, CEO of Club Med. "The pioneer of the Premium All-inclusive resorts Bali concept, Club Med is well equipped to offer our guests more than just a relaxing holiday – our exceptional locations and well developed activities constantly undergo reviews and upgrading exercises to provide the best resort experience on top of our Premium All-inclusive concept."
Guests can enjoy the following new activities together with their loved ones:
Discover the Mystical Balinese Culture Together
A newly constructed Arts & Crafts studio1* offering cultural art activities,
Delectable and authentic Indonesian cuisine and cooking demonstrations,
Insightful encounters with traditional Balinese ceremonies,
Enriching Bahasa Melayu language lessons1*,
And cultural evenings on the beach with entrancing Balinese dance and fire performances.
Rejuvenate and Unwind in Wondrous Nature
Idyllic and Contemporary Zen Pool space to unwind in,
Sunrise and Sunset Yoga by the beach,
Peaceful meditation sessions1,
Lush and exotic Balinese spa packages* at the spa by Mandara Spa,
Exciting watersports such as surfing1*, paddle boarding, snorkelling, and more in the majestic and sun-dappled waves of the Bali sea,
Botanical track showcasing the lush and fragrant nature highlights of Bali,
And indulgent fresh seafood dinners at gourmet lounge, The Deck.
The Perfect Learning Playground for Children
Not forgetting the needs and wants of the little ones, Club Med Bali offers a comprehensive Children's Club programme and curated services that expose children aged 4 months to 17 years2, to the wonders of Bali's rich culture and lush nature. Housed within the lively and vivid Family Space and run by specially trained Club Med G.Os, educational activities such as dancing, petit chef cooking, painting and other arts and crafts serve to spark the children's enthusiasm and imagination, as they run and play in organized sessions around the resort.
A Seamless Fusion of Modern and Traditional 
The three year renovation project saw existing facilities, such as the rooms, transformed into artfully designed areas with a blend of contemporary functionality and authentic Balinese style. New buildings such as the tranquil and luxurious Zen Pool, gourmet lounge The Deck, colourful and inviting Family Space and Splash Park were added to the resort to provide havens for both adults and children to be in their element.
Along with a larger than life statue of the Buddha, numerous Balinese Temples occupy the resort grounds as well, lending a touch of spiritual Zen to the atmosphere. Providing a harmonious blend of cultural and progressive architectural highlights, guests are welcome to recline and luxuriate to the fullest during their stay at Club Med Bali.
"For anyone looking for the ultimate destination to spend a family holiday on one of the world's most truly magical islands, Club Med Bali has it all," says Xavier Desaulles, Club Med's South East Asia Pacific CEO. "With these latest additions, you can see that the new Club Med Bali has something for everyone, guaranteeing the perfect Family, Wellness and Culture stay."
About Club Med
Club Med is the worldwide leader in upscale Premium All-Inclusive holidays. Guests have the freedom to enjoy the wide variety of services and activities that our Resorts offer, be it on their own or with others. The extraordinary Club Med experience includes accommodation with refined comfort, all gourmet meals, all-day bar and snacking, a wide selection of sports and leisure, night entertainment and parties, as well as children's clubs for all ages. Guests get to enjoy true quality time with their loved ones knowing that everything is safe and taken care of.
With over 67 resorts located all over the world, vacationers may look forward to spending a truly unforgettable holiday at exotic locations!
For more information on family resorts Bali, please visit the Club Med website https://www.clubmed.com.au
Media Contact 
Emma Cayeux
Company Name:  Club Med
Company Address: 227 Elizabeth St, Sydney, NSW Australia 2000
Phone: 1800 258 263
Crewmojo Launch New Task Software for Leaders
Crewmojo have launched a new website to showcase their innovative tasksoftware that helps business leaders get tasks done with a culture of buy-in and feedback.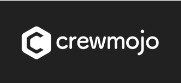 Crewmojo is a new app, delivering a unique way for business leaders to delegate and keep across tasks. The 'easy to use' and scalable functionality is suitable for teams in small business enterprises through to large corporates.
Mark Lewis, co-founder of Crewmojo said, "The new software is a reflection of the company's research into leaders that want to build a team culture that gets stuff done with modern work practices while delivering a great user experience." He went on to say, "Our research has shown there is a gap in the market for an app that integrates task management, team buy-in and feedback to accommodate the needs of skilled teams. Our new app achieves this."
Crewmojo's new software is simple to use and takes the heavy lifting out of task management. Features range from a unique delegation process that creates buy-in through to automated follow ups that prevent items falling through the cracks and a two-way feedback process that closes the loop on tasks completed.
The new software has been through many iterations of design and development and its features have continually evolved through a process of beta testing and user feedback from teams all over the world.
Mark Lewis said, "We developed the features and functionality of the app after extensive research of business leader's needs. Through this, and our live beta testing program, we were able to derive the unique task management and feedback system we are going live with now."
The easy to use interface, support for web and mobile, and the technology underpinning the app, is a reflection of Crewmojo's commitment to an extremely high standard of user experience.  It is a new way for business leaders to delegate, generate buy-in, keep across tasks and manage performance in their teams.
The company is pleased with feedback received since the software has gone live. This reflects the extensive research and live development work to date, and will continue as new users are surveyed on the features they would like to see added.
About Crewmojo 
Crewmojo equips leaders to get stuff done in their teams with a culture of buy-in and feedback. The simple task management software helps managers to delegate hire tasks effectively, build team accountability, operate transparently and create a safe feedback environment.
Media Contact:
Mark Lewis
Company Name:  Crewmojo
Email: hello@Crewmojo.com
Phone: +61 417 955 552
USGFX Hosts Forex & Investing Seminar Series
USG Sydney recently held their Forex & Investing Seminar for seasoned traders, aspiring traders, people who are new to the financial markets and just wanted to see what forex trading is all about. USG is planning further seminars for later this year.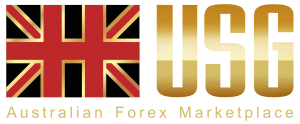 The USG Forex & Investing Seminar was held this week on Tuesday the 16th of June in Sydney. It was a very successful event attended and enjoyed by people from all walks of life. These ranged from seasoned traders, aspiring traders, people who are new to the financial markets and just want to see what London forex trading is all about.
The seminar is put on by USG as a free event and covers many interesting topics to help traders better understand the world of forex trading. Some of the areas that are covered include, how the London forex market actually works, risk management and the psychology of trading.
Shay Zakhaim, the C.E.O. of USGFX said, "due to the success of this and past seminars, and the value the seminars deliver to traders, USG will be hosting more seminars in 2015." He went on to say, "Quality information and education is the key to understanding forex trading and our free seminars is a great place for many traders to start"
The seminars take the form of a forum, where participants are encouraged to interact with the speaker and with each other by asking questions, sharing their trading experiences and strategies. The speaker is an experienced trader and demonstrates effective trading strategies to the participants during the course of the seminar and offers in-depth insights in forex trading.
USG also offer their clients a structured educational course, which is delivered in the form of two live and interactive online webinars per week.
About USGFX
USGFX is a regulated broker and holds an A.F.S.L. License. With the company head-quartered in Sydney, clients of USG are able to access the London markets to trade major and exotic FX Currency Pairs, CFDs, indices and commodities.
Business Contact
Justin Pooni
Company Name: USGFX
Phone: +61 2 9251 1395
Going Expert – A New Way For Business Travel
Going Expert have just launched their new website connecting travellers with been-there travel agents. They don't sell travel and don't compare prices, they put the Traveller in touch with Travel Agents who have been to that destination.
Going.Expert is a new travel platform allowing travellers to connect with travel agents who have actually been to the destination they are planning a trip to. This gives the traveller the booking experience and dollar savings of an industry expert with the destinational local knowledge of a seasoned traveller.
Last year (7/2015-6/16), outbound travel departures by Australian residents reached 9.6 million, with 60% of those being for a holiday. The majority of those traveller holidays (77%) were between 2 weeks and 2 months. That's a lot of travellers and a lot of holidays, many to London. Given the proliferation of online booking platforms, it is interesting to note that almost 53% booked with a travel agent, a growth of 4.3% from the previous year.
There has been a definite downturn in using an online booking platform since 2010 due to traveller frustration brought on by lack of planning flexibility, definite lack of local knowledge and wasted hours, if not days spent researching. The online booking platforms are aggregating available flight, hotel and packaged holiday data from multiple sources; they aren't planning a vacation for the individual.
In-line with the decrease in booking directly online is an increase of booking through a travel agent. By booking with a travel agent, travellers are realising that all of the planning work is being done for them, and the travel agent has the efficient booking systems at hand to find the right deal at the right time, saving them valuable time and money.
So the traveller is certainly doing the right thing booking through a travel agent, tapping into their wealth of experience, but how does the traveller find a travel agent who knows the local knowledge of the destination really well, in order to maximize the destination experience for the traveller.
"If you want to pick up a quick inflexible, impersonal packaged holiday then go ahead and use the online booking platforms, and pray that nothing goes wrong during your trip. But if you want a holiday that will be memorable for every last organised detail, and have someone to back you up even when you're away, then you better use a travel agent who has been there", says Mr Rogan Carroll, creator of a new connection tool for travellers. "That's where Going.Expert works for the traveller."
By connecting with a Travel Agent through Going Expert the traveller is getting the local knowledge of a travel specialist, someone who has actually been there. They know the restaurants, the culture, the tours, where to go, and where not to go, they will probably even know which side of the hotel to stay on.
GoingExpert was developed by Mr Carroll out of frustration from wasting hours and days researching a holiday, then getting frustrated even more when sitting with travel agents who refer to a brochure on their rack, or research online information to find out about the destination while sitting there with them. Travellers are time poor these days and want instant results and they want the real "been-there" knowledge on the destination they are travelling to.
"This is not a platform for someone who just needs a flight or hotel, there are plenty of aggregators doing that, this site is for the Traveller who wants to get the most out of their trip. If you want to turn your trip from a good holiday to a memorable lifetime experience, then use www.Going.Expert ," explains the CEO and Founder of this new and unique travel platform.
Going Expert doesn't sell travel and doesn't compare prices, they put the Traveller in touch with Travel Agents who have been to that destination. And it's not putting them in-touch with the travel agency office either, this is about one-to-one connections with the actual travel agent who has been there. Backing up the database are destination travel agents currently covering 102 countries, including the United Kingdon and growing daily, ready for travellers to match with.
So for the traveller, know where they are going, and are ready to book with someone who knows the destination intimately then visit www.Going.Expert and find a travel agent who has "been-there". Going Expert is Free to use with no annoying backend advertising – just a pure tool to connect the traveller with the travel agent who knows all about the destination(s) being travelled to.
About Going Expert
GoingExpert is a Travel platform serving the needs of international travellers. Going.Expert connects Travellers with "been-there" Travel Agents; maximizing their travel experience by using a travel agent who has real local knowledge.

Media Contact:
Mr Rogan Carroll
Company Name:  Going Expert
Email:  travel@going.expert
Phone: +61 (02) 8310 4065
Website: https://www.going.expert
SEO Experts Announce Launch of New Partnership
SEO experts are coming together to launch a new partnership : London SEO Partners. The existing companies that make up the new partnership are excited about the synergies and economies of scale achieved by this joining of forces.
London, United Kingdom, November 30, 2016 /PressMedia/ – Sydney SEO Partners are teaming up with high profile UK SEO consultants to launch a new partnership : London SEO Partners. The directors of Sydney based companies Sydney SEO Partners and SEO Solutions that make up the new partnership are excited about the synergies and economies of scale achieved by the joining of forces to form a global SEO network.
This syndicate of SEO businesses have been working together for some time collaborating on UK client projects and it was a logical move to commence a more formalised arrangement and hence London SEO Partners was borne. These companies have a wealth of combined experience in ranking websites and YouTube videos, RSS Feeds as well as lead generation for local and offshore business owners.
Several extremely respected London SEO consultants, headed by George Paul, are coming together in this new partnership and are excited about the synergies and economies of scale achieved by joining forces in the new venture.
Tony Adams, founding partner of Sydney SEO Partners said " International clients will achieve significant benefits in the bringing together of the teams in this new partnership of London SEO Partners, SEO Solutions and Sydney SEO Partners. All have different strengths and client specific expertise including search engine optimisation for international website ranking, YouTube video ranking and social media marketing can now be all accessed under the one roof."
The founding directors of London SEO Partners bring over 30 years of combined experience to this new partnership. SEO Sydney Partners with specific Australian marketing expertise, SEO Solutions with extensive global  digital market expertise and London SEO Partners having specialised search engine marketing knowledge in the United Kingdom and other international jurisdictions.
Members of the new partnership have concluded that the rapidly changing landscape of compliance with Google's algorithms has meant a sharing of international expertise was inevitable. Regardless of the marketing medium used, clients will now be able to access cutting edge optimization strategies from the respective international partnership experts.
Clients range from surgeons through to multi-national pest control corporations
Those interested in learning more about London SEO Partners and what they can do for them, can visit the website: http://www.londonseo.partners/
MEDIA CONTACT
Tony Adams
London SEO Partners
LP34278, 20 Wedlock Road, London  N1 7GU
george@londonseo.partners
Scars Run Deep Author Announces Launch of New Website
Mark Mansfield, author of the new young adult fiction Scars Run Deep, is pleased to announce the launch of his new website www.scarsrundeep.com
United Kingdom, December 05, 2017 /Pressed Roof Media
'Scars Run Deep' tells of young 15 year old girl Emily and her emotional journey of betrayal, perseverance and hope. Set in the UK in the 1980's about a girl who could have predicted her own future, yet is taken on an unwelcome and difficult road beyond the familiarity of her predictable life.
Mark Mansfield said of the story, "This is an unashamedly Christian story of pain, hardship and rescue. There's no sugar coating to soften the harsh realities she faces, so be prepared."
For those who have faced hardship, are living through difficult times or know of others who have, you will soon empathise with Emily's pain. This new fiction will leave you with the greatest respect for those who have to face an often harsh world alone.
The story starts after an arson attack on Emily's school. The events unfolding before her, including the isolation from those she trusted the most, take her on an emotional and often harsh journey through unfamiliar situations.
When her innocence is shattered, she hits rock bottom and has to face decisions that no-one should have to make on their own. Carried by her strength of character and an unseen guiding hand, Emily is destined for more than the world would want for her.
One commentator said, "Readers will quickly find themselves living and breathing every life-altering moment, as the characters in the story cascade from one experience to another."
The book is now available for pre-order and will be launched on 1st January 2016.
"This moving and often sad story of injustice, hurt and betrayal will rekindle the hope within us all." Mark Mansfield
To learn more about Scars Run Deep and its author visit the website here www.ScarsRunDeep.com
MEDIA CONTACT
Author : Mark Mansfield
Scars Run Deep
London, United Kingon
mark@scarsrundeep.com
Promotional USBS Launches New Website
Promotional Products is pleased to announce the launch of their new website showcasing the comprehensive range of conference promotional products offered online by the company.
Melbourne, Australia – November 20, 2016 /PressMedia/ —
UK based Promotional Products is pleased to announce the launch of their new website showcasing the comprehensive range of conference promotional products offered online by the company.
Promotional USBs Products have seen the need to keep at the leading edge of technology, to keep in touch with their clients and communicating special promotions to their website visitors.
Mr Stephen Jones, sales manager of Promotional Products made these comments when asked about the launch of the new website, "we did an in-depth survey of our existing client base to arrive at a website solution which suited the array of individual client needs, in order to deliver the most effective customer service portal." He went on to say, "We found that existing clients and website visitors have broad customer interests and are from a wide Australian catchment, so the website developer needed to take this all into consideration in his design."
The new website design is mobile friendly to meet Google's strict requirements, is robust for ease of customers accessing it on all mobile and tablet devices. Mr Stephen Jones said, " we have structured the new website as a one stop resource for conference organisers, schools as well as event organisers to view the latest promotional products that can be printed with the event logo or corporate message."
The new website is a reflection of the company's commitment to staying abreast of the fast pace of changing technology. They are pleased with user experience feedback already received on how comprehensive in product offering it is, from existing and new customers recently visiting the site while it was being beta tested.
For more information about UK Promotional Products company, please visit the website: http://www.promotionalusbs.net.au/product-category/usbs
About Promotional Products
Promotional Products is a Sydney based Leading supplier of promotional USBs and other promotional type products for conferences, sporting or corporate events.
For more information, please visit http://www.promotionalusbs.net.au/
Contact Info:
Name: Mr Stephen Jones
Organization: Promotional USBS
London Agency
Important:
Information contained on this page is provided by independent third-party content providers. Northern Periphery  make no warranties or representations in connection therewith. If you have any questions or comments about this page please forward them via one of the methods detailed on the Contact Us page.