Crewmojo Launch New Task Software for Leaders
Crewmojo have launched a new website to showcase their innovative tasksoftware that helps business leaders get tasks done with a culture of buy-in and feedback.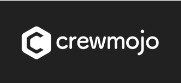 Crewmojo is a new app, delivering a unique way for business leaders to delegate and keep across tasks. The 'easy to use' and scalable functionality is suitable for teams in small business enterprises through to large corporates.
Mark Lewis, co-founder of Crewmojo said, "The new software is a reflection of the company's research into leaders that want to build a team culture that gets stuff done with modern work practices while delivering a great user experience." He went on to say, "Our research has shown there is a gap in the market for an app that integrates task management, team buy-in and feedback to accommodate the needs of skilled teams. Our new app achieves this."
Crewmojo's new software is simple to use and takes the heavy lifting out of task management. Features range from a unique delegation process that creates buy-in through to automated follow ups that prevent items falling through the cracks and a two-way feedback process that closes the loop on tasks completed.
The new software has been through many iterations of design and development and its features have continually evolved through a process of beta testing and user feedback from teams all over the world.
Mark Lewis said, "We developed the features and functionality of the app after extensive research of business leader's needs. Through this, and our live beta testing program, we were able to derive the unique task management and feedback system we are going live with now."
The easy to use interface, support for web and mobile, and the technology underpinning the app, is a reflection of Crewmojo's commitment to an extremely high standard of user experience.  It is a new way for business leaders to delegate, generate buy-in, keep across tasks and manage performance in their teams.
The company is pleased with feedback received since the software has gone live. This reflects the extensive research and live development work to date, and will continue as new users are surveyed on the features they would like to see added.
About Crewmojo 
Crewmojo equips leaders to get stuff done in their teams with a culture of buy-in and feedback. The simple task management software helps managers to delegate tasks effectively, build team accountability, operate transparently and create a safe feedback environment.
Media Contact:
Mark Lewis
Company Name:  Crewmojo
Email: hello@Crewmojo.com
Phone: +61 417 955 552
Website: http://crewmojo.com
USGFX Hosts Forex & Investing Seminar Series
USG Sydney recently held their Forex & Investing Seminar for seasoned traders, aspiring traders, people who are new to the financial markets and just wanted to see what forex trading is all about. USG is planning further seminars for later this year.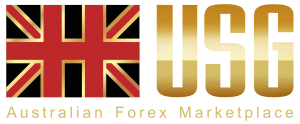 The USG Forex & Investing Seminar was held this week on Tuesday the 16th of June in Sydney. It was a very successful event attended and enjoyed by people from all walks of life. These ranged from seasoned traders, aspiring traders, people who are new to the financial markets and just want to see what London forex trading is all about.
The seminar is put on by USG as a free event and covers many interesting topics to help traders better understand the world of forex trading. Some of the areas that are covered include, how the London forex market actually works, risk management and the psychology of trading.
Shay Zakhaim, the C.E.O. of USGFX said, "due to the success of this and past seminars, and the value the seminars deliver to traders, USG will be hosting more seminars in 2015." He went on to say, "Quality information and education is the key to understanding forex trading and our free seminars is a great place for many traders to start"
The seminars take the form of a forum, where participants are encouraged to interact with the speaker and with each other by asking questions, sharing their trading experiences and strategies. The speaker is an experienced trader and demonstrates effective trading strategies to the participants during the course of the seminar and offers in-depth insights in forex trading.
USG also offer their clients a structured educational course, which is delivered in the form of two live and interactive online webinars per week.
About USGFX
USGFX is a regulated broker and holds an A.F.S.L. License. With the company head-quartered in Sydney, clients of USG are able to access the London markets to trade major and exotic FX Currency Pairs, CFDs, indices and commodities.
Business Contact
Justin Pooni
Company Name: USGFX
Phone: +61 2 9251 1395
Going Expert – A New Way For Business Travel
Going Expert have just launched their new website connecting travellers with been-there travel agents. They don't sell travel and don't compare prices, they put the Traveller in touch with Travel Agents who have been to that destination.
Going.Expert is a new travel platform allowing travellers to connect with travel agents who have actually been to the destination they are planning a trip to. This gives the traveller the booking experience and dollar savings of an industry expert with the destinational local knowledge of a seasoned traveller.
Last year (7/2015-6/16), outbound travel departures by Australian residents reached 9.6 million, with 60% of those being for a holiday. The majority of those traveller holidays (77%) were between 2 weeks and 2 months. That's a lot of travellers and a lot of holidays, many to London. Given the proliferation of online booking platforms, it is interesting to note that almost 53% booked with a travel agent, a growth of 4.3% from the previous year.
There has been a definite downturn in using an online booking platform since 2010 due to traveller frustration brought on by lack of planning flexibility, definite lack of local knowledge and wasted hours, if not days spent researching. The online booking platforms are aggregating available flight, hotel and packaged holiday data from multiple sources; they aren't planning a vacation for the individual.
In-line with the decrease in booking directly online is an increase of booking through a travel agent. By booking with a travel agent, travellers are realising that all of the planning work is being done for them, and the travel agent has the efficient booking systems at hand to find the right deal at the right time, saving them valuable time and money.
So the traveller is certainly doing the right thing booking through a travel agent, tapping into their wealth of experience, but how does the traveller find a travel agent who knows the local knowledge of the destination really well, in order to maximize the destination experience for the traveller.
"If you want to pick up a quick inflexible, impersonal packaged holiday then go ahead and use the online booking platforms, and pray that nothing goes wrong during your trip. But if you want a holiday that will be memorable for every last organised detail, and have someone to back you up even when you're away, then you better use a travel agent who has been there", says Mr Rogan Carroll, creator of a new connection tool for travellers. "That's where Going.Expert works for the traveller."
By connecting with a Travel Agent through Going Expert the traveller is getting the local knowledge of a travel specialist, someone who has actually been there. They know the restaurants, the culture, the tours, where to go, and where not to go, they will probably even know which side of the hotel to stay on.
GoingExpert was developed by Mr Carroll out of frustration from wasting hours and days researching a holiday, then getting frustrated even more when sitting with travel agents who refer to a brochure on their rack, or research online information to find out about the destination while sitting there with them. Travellers are time poor these days and want instant results and they want the real "been-there" knowledge on the destination they are travelling to.
"This is not a platform for someone who just needs a flight or hotel, there are plenty of aggregators doing that, this site is for the Traveller who wants to get the most out of their trip. If you want to turn your trip from a good holiday to a memorable lifetime experience, then use www.Going.Expert ," explains the CEO and Founder of this new and unique travel platform.
Going Expert doesn't sell travel and doesn't compare prices, they put the Traveller in touch with Travel Agents who have been to that destination. And it's not putting them in-touch with the travel agency office either, this is about one-to-one connections with the actual travel agent who has been there. Backing up the database are destination travel agents currently covering 102 countries, including the United Kingdon and growing daily, ready for travellers to match with.
So for the traveller, know where they are going, and are ready to book with someone who knows the destination intimately then visit www.Going.Expert and find a travel agent who has "been-there". Going Expert is Free to use with no annoying backend advertising – just a pure tool to connect the traveller with the travel agent who knows all about the destination(s) being travelled to.
About Going Expert
GoingExpert is a Travel platform serving the needs of international travellers. Going.Expert connects Travellers with "been-there" Travel Agents; maximizing their travel experience by using a travel agent who has real local knowledge.

Media Contact:
Mr Rogan Carroll
Company Name:  Going Expert
Email:  travel@going.expert
Phone: +61 (02) 8310 4065
Website: https://www.going.expert
Important:
Information contained on this page is provided by independent third-party content providers. Northern Periphery  make no warranties or representations in connection therewith. If you have any questions or comments about this page please forward them via one of the methods detailed on the Contact Us page.